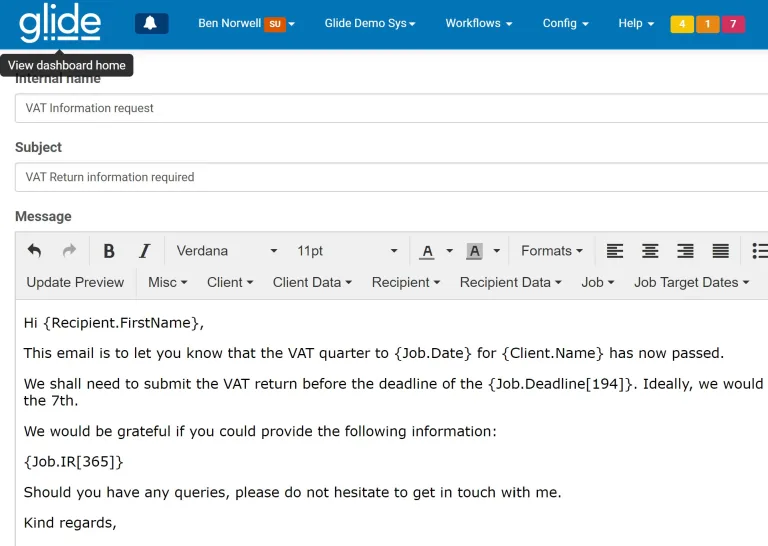 Full automation you can trust
Whilst message automation features are fairly common, successful implementations where messages are genuinely fully automated are rare – the reason being the lack of faith practices have in the underlying data driving the automation.
Glide changes this – the extreme level of accuracy and  reliability facilitates genuine automation and saves real time. 
Alerts - generate relative to key dates
Alerts are fully automated, they generate automatically at 09:30 based on the Glide workflow data, they are used in scenarios such as:
Requesting information shortly after the Year End.
Chasing information periodically if it has not been received.
Chasing approval of Accounts.
Reminders as tax payment dates approach.
Internal reminders where jobs are not completed on time.
Internal reminders of approaching deadlines.
Crucially, alerts are filtered to only send when jobs are on appropriate stages. Once generated, alerts can also automatically progress a job to mark information as requested/chased.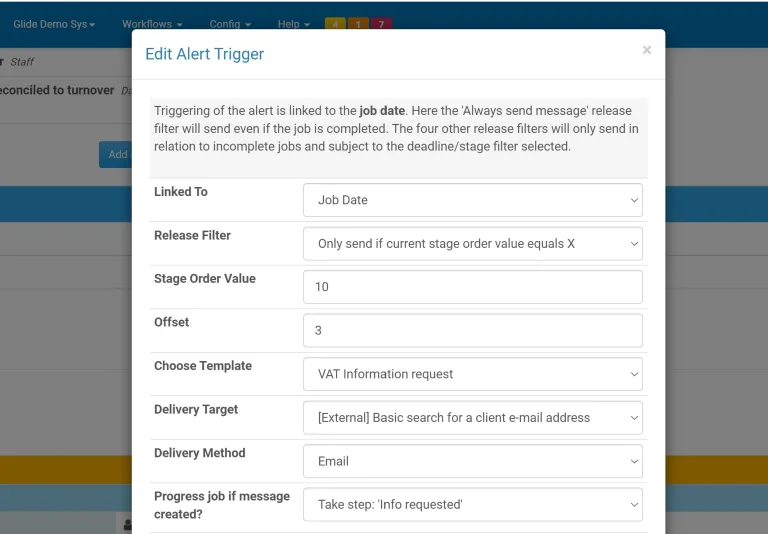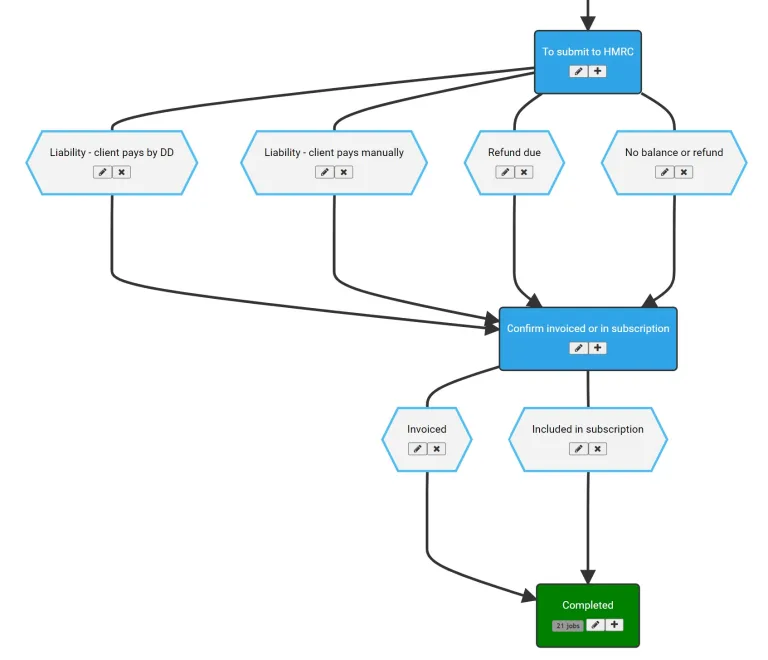 You can also add workflow actions to your flowlines to trigger the automated generation of messages as jobs progress.
This is preferable where the timing of the event can not be predicted and as such as alert is not appropriate. This technique is suitable for:
Notifying the client of submissions.
Keeping clients updated as jobs progress.
Internally notifying users when they become the job holder.
Message templates can include all of your Glide data. This includes data related to the message recipient, the relevant client (core data, allocated staff and any custom fields), the relevant job (e.g. job date, job positions, the job holder, deadline dates, actual and target dates from stages, custom job fields) as well as other general information.
You can include links in your templates or, better still, hyperlink text. Links can be to a set address or a part of the address can be derived from a custom client field. The latter allows for links to direct the recipient to a client specific site such as a Portal. You can also include the unique codes for the recipient, client and job allowing you to submit parameters to a webpage such as a questionnaire or form.
Include images in your templates as well as your standard e-mail footers.
If your signatures are configured in a program such as Exclaimer then consider an Exchange connector to ensure all messages automatically carry the correct message signature, based on the sender.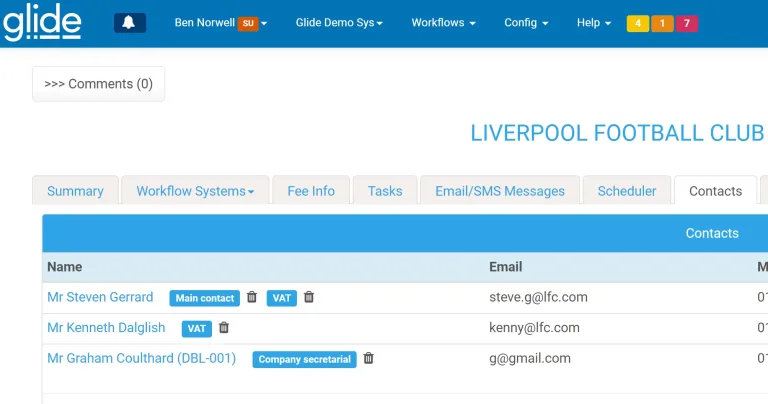 Send to linked contacts via tagging
External messages can be routes to any number of linked contacts based on customisable tags.
This allows you to achieve differentiation such as Accounts info requests going to two directors whilst bookkeeping emails might be sent to a bookkeeper.